JSD is happy to announce the winners of the 2021 District Spelling Bee! The following 4 students will represent Jefferson School District at the County Spelling Bee in December.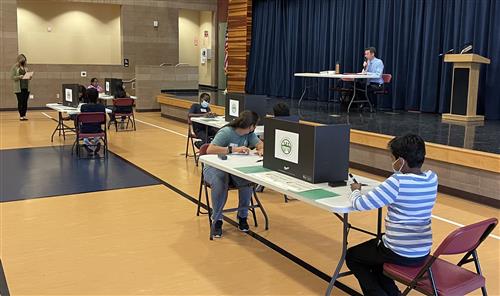 Elementary Division Champion: Praneet Kumaravel
Elementary Division 2nd Place: Pranvi Rikkamalle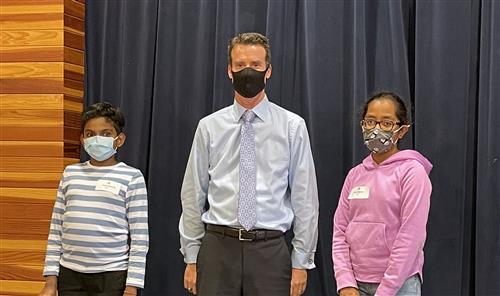 Junior High Division Champion: Samuel Pasumarthy
Junior High Division 2nd Place: Angaddeep Singh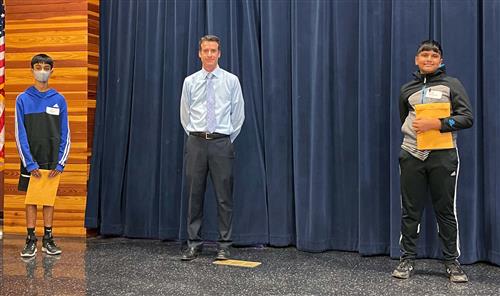 Congratulations to all of the fine spellers that participated in the District Spelling Bee.
Elementary Division (4th – 6th)

Praneet Kumaravel

5th Grade

Jefferson

Amelia (Mia) Galvez

6th Grade

Jefferson

Isabella Soto

5th Grade

Hawkins

Ghawth Owoiya

4th Grade

Hawkins

Alicia Bwata

4th Grade

Monticello

Arni Sisodia

4th Grade

Monticello

Alicia Leung

6th Grade

Traina

Pranvi Rikkamalle

6th Grade

Traina
Junior High Division (7th – 9th)

Christian Chavez

7th Grade

Jefferson

Leila Nihipali

7th Grade

Jefferson

Angaddeep Singh

7th Grade

Hawkins

Samuel Pasumarthy

7th Grade

Hawkins

Farah Chughtai

8th Grade

Traina

Kyle Bell

8th Grade

Traina